Operational Vision and Efficient Management Processes
Vigor is working to support organisations to create Efficient Management Processes.

VISUALIZED, CLEAR AND ENERGIZING OBJECTIVES


Many organisations lack a vision that truly can energize the work force. This is not to say well formulated visions do not exist and have not been presented. But does the co-worker get a "kick" out off it? The direction where the organization is heading has to be concrete in order to get everyone to react, understand, and embrace. Most organisations have too long a list of objectives within numerous areas. Many of these objectives are even pulling the organisation in different directions.

OPERATIONAL VISION
Vigor offers support to develop and create a picture of the future in operational terms. The aim so create wanted position that it is absolutely clear and desired.

The very first step is for the Management Team recruit themselves. Only a deeply unified and motivated Management Team is able to communicate, anchor and to fully express the direction of the company so everyone understands. The result will show immediately. Things will happen as soon as the picture of the desired state of the future is crystal clear. Activities, plans and decisions will all go in the same and desired direction. A tremendous source of energy will be realised within the Management Team and throughout the entire organisation. We call this desired state of the future Operational Vision.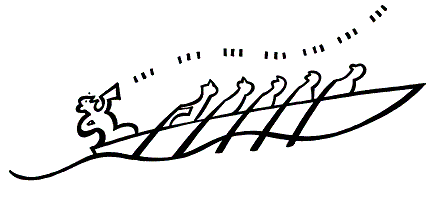 A clear and an attractive picture and desired state in the future of the company is a key ingredient in the Business Plan.
A LIVING BUSINESS PLAN
Usually, there aren't any problems to write a business plan according to the text book. But at too many places it will be just a paper product. How well a Business Plan is turned into actions can be discussed, as well how well it is commonly interpreted within the Management Team. The achievement of the objectives in Business Plan is directly linked to the level of agreement you get from the Management team. Many organisations underestimate the time and hard work which is required to create full understanding and commitment of the intentions in the Business Plan.
THE COMPANIES STRATEGY PROCESS AND THE WORKING METHODS IN THE MANAGEMENT TEAM
What is the focus of the Management meetings? Do the operative issues take too much space? How much space does the strategic issues get which you have defined in the Business Plan? How do you know that you are on the right track? The overall aim of the Management Team is to lead the organisation into the future. No one else will do this for you!
VIGOR'S OFFER
Vigor offers knowledge, support and well practiced working methods to create effective management processes. We start out working with the responsible Manager and then continue with the entire Management Team.